IR Blaster (or infrared blaster) allows users to use their smartphones as a universal remote. A smartphone with an IR blaster allows you to control any device that can be controlled using a remote.
Some of the common uses of a smartphone with an IR blaster is to control televisions, air conditioners, music systems and other devices. It is quite handy to use a device like a smartphone rather than using different remotes for your electronic equipment.
The IR blaster is available on some Android-based smartphones. But even Samsung recently did not include the IR blaster.
So Does iPhone Come with an IR Blaster? Unfortunately, the iPhone does not include an IR blaster. Apple hasn't included the IR blaster in any iPhone so far.
Is there Any IR Blaster for iPhone? Sure, some smart guy invented headphone jack IR blaster, which can be used on any smartphone with headphone jack including iPhone. You can diy an IR blaster or just buy from Amazon.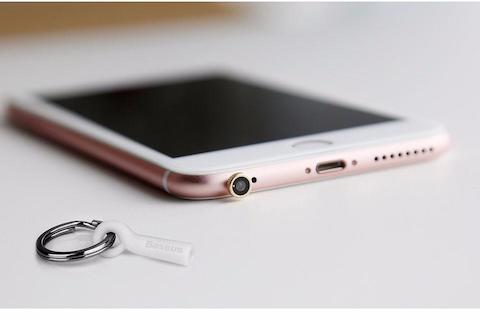 But start from iPhone 7 Apple removed headphone jack.
Even though the headphone jack IR blaster still can be used with a lighting to headphone jack converter, it is time to look for a wireless IR blaster. FzRemote is designed to work with iPhone, it is both a universal remote control and a wireless IR blaster, check out more details...
Reference Links